About Tatum Insurance Agency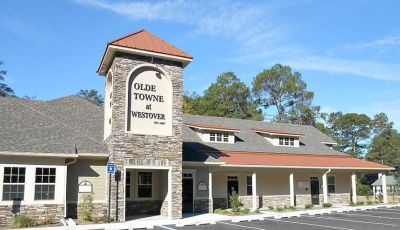 At Tatum, We Don't Work For An Insurance Company
As an independent insurance agency, Tatum isn't bound to any single insurance company. This fact gives our staff great flexibility in finding you a policy to best-fit your specific insurance needs. We specialize in a variety of coverage categories and plans-both personal and commercial.
We Welcome You To Stop By Our Office For a Free Insurance Quote
At Tatum Agency, our entire staff is here to help. We love meeting new clients, answering questions, and helping you find the right coverage plans for all aspects of your life. If you're looking for quality agents and superior customer service, look no further! Call us today at (229) 244-0222 or stop by for a free insurance quote!
Tatum Agency: Your Coverage needs, Our Top Priorities
Tatum agents are extremely thorough. They will carefully explain all your options and answer any questions, offering their professional opinions along the way. Our goal is to empower you to make informed coverage decisions. And we are dedicated to providing a customer service experience that makes clients feel comfortable, informed and satisfied.
Tatum works hard to find the most advantageous plans for you, your family, and/or your business. We believe in what we sell, and we have the same goal you do: Protecting you in the event of any unexpected accidents or disasters.
Take a look at all over our coverage options, and get started on your plan today!
We Are Tatum Insurance Agency: Three Generations Of Security In Coverage
Tatum Insurance Agency was first established in 1962, and is currently in its third generation of family ownership. In 2007, the Agency went independent, and we're pleased to offer comprehensive solutions in Georgia and Florida, with office locations in Jasper and Fernandina Beach.
At Tatum, we understand that things don't always go as planned, but we want you prepared to handle those situations as smoothly as possible. You can trust our experience and reputation, and know that we're ready to go to work on your behalf. When disasters come along, you have enough to worry about. Let us do the rest.